CAESAR X 【Episode 2 : Movie shooting of CAESAR – The first opportunity】
Hello everyone!
Today is our second episode about the birth process of CAESAR X.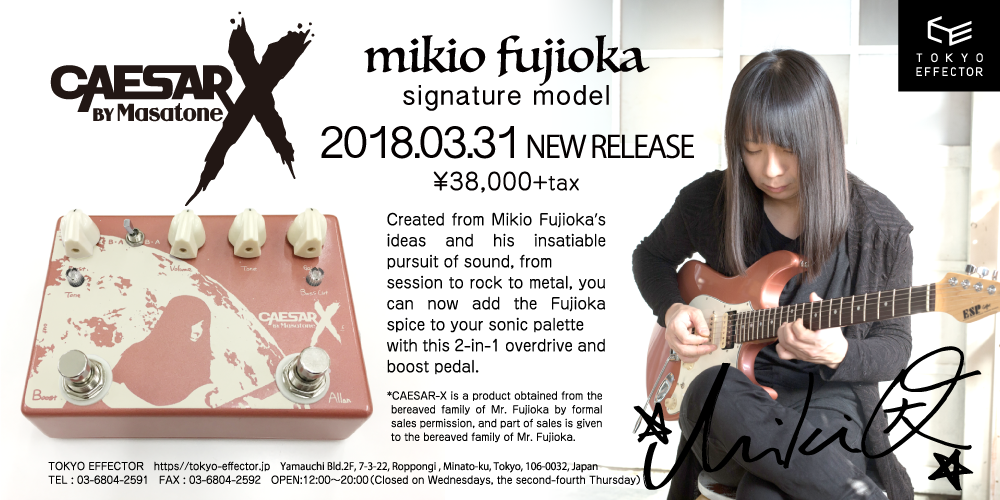 【Episode 2: Movie shooting of CAESAR ~ The first opportunity】
The previous episode was a Fujioka's session concert on February 27, 2017 (Monday), Mr. Fujioka used the CAESAR for the first time and finished with the word "I was able to use".
This is a photo taken on the day.
How to use the CAESAR was to make his amp clean, set the CAESAR to the main overdrive (pre-amp way of using),and further he used other overdrive before CAESAR as a booster with low gain.
With such usage, it creates dynamics in overdrive.
He kept turning on the CAESAR during that performance.
Well, although we got acceptance for movie shooting, in fact it has passed a long time. He was so busy, and so it could not be helped.
However Mr. Fujioka posted CAESAR's photo many times on his Twitter during that time.
And finally we got a message that he could shoot the movie in late May.
But after only two days, he had to fly to LA. We arranged a studio according to the schedule, and finally we shot the movie on June 12, 2017 (Monday).
This is the photo that he took by himself.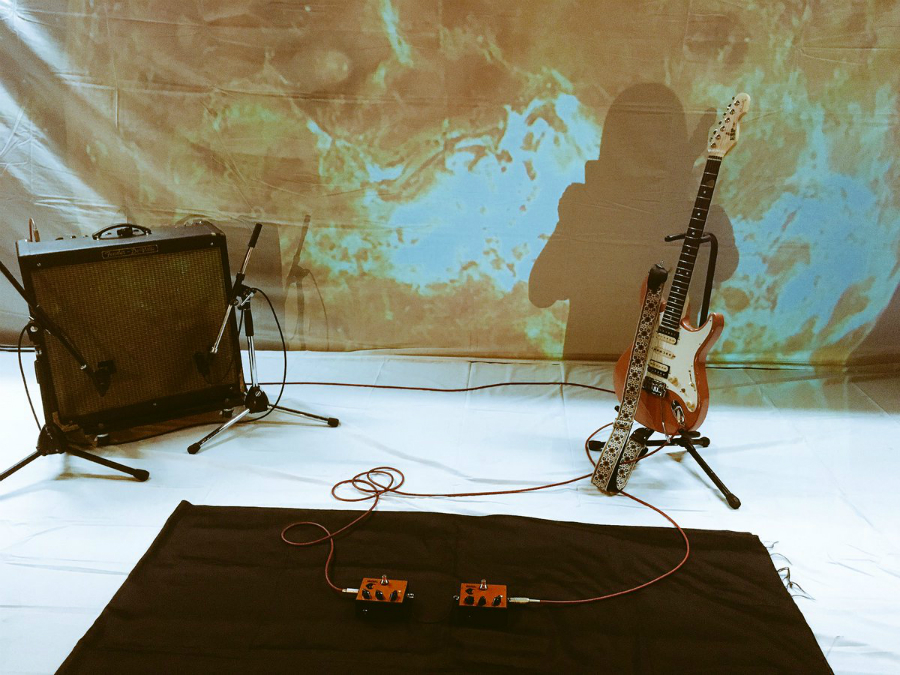 In the movie, he used two CAESARs.
One is the main overdrive and the other is a booster that it turned on at the time of solo. You can see how to use it.
I also feel it on a daily basis, If you want to get better sound, you should use two (booster one) overdrives. However, although you need the tips to avoid crushing the sound ….
And after shooting this day, we suggested that would make a signature model after a meal with people concerned.
Even then Ms. Fujioka willingly accepted our offer, but he made two conditions.
"I like the sound of CAESAR. But it's better to have two CAESARs in one enclosure. And I'd like a more mild tone to come out as the high range is a little hard."
This conversation became the first opportunity to start making CAESAR X.
To be continued…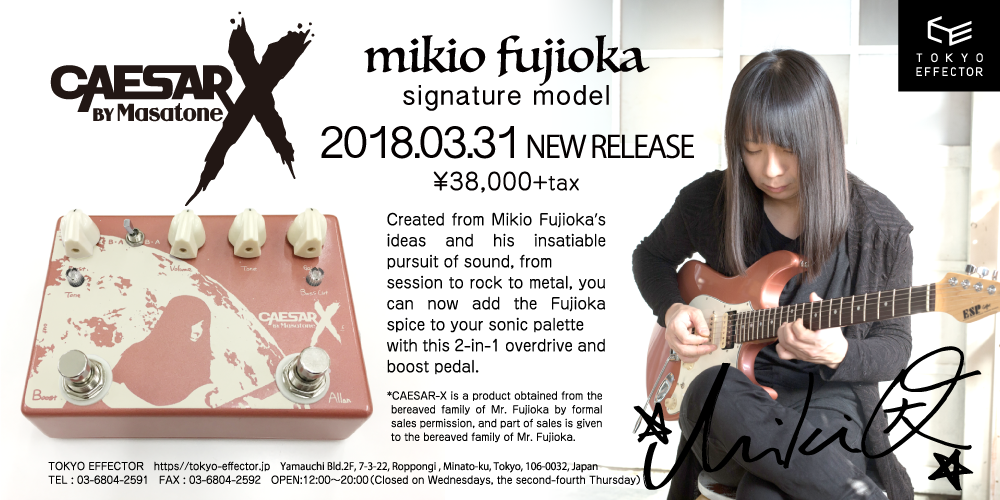 *CAESAR-X is a product obtained from the bereaved family of Mr. Fujioka by formal sales permission, and part of sales is given to his family.
https://tokyo-effector.jp/caesar-x_en
TOKYO EFFECTOR|Effect Pedals for Guitar and Bass
info@tokyo-effector.jp
https://tokyo-effector.jp