CAESAR X 【Episode 1: Encounter with Mikio Fujioka】
Hello everyone!!
Masatone CAESAR X which is a new product of TOKYO EFFECTOR today released product information of Mikio Fujioka signature model.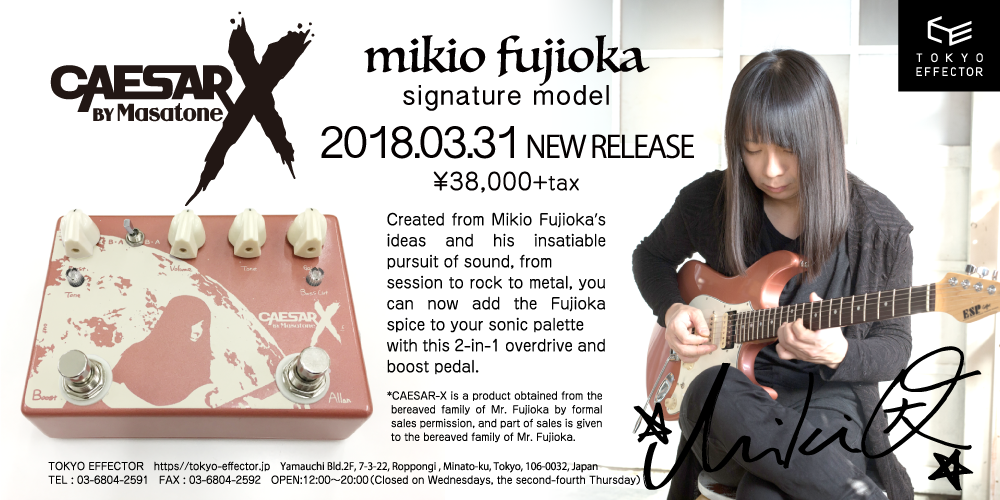 In releasing this product, there is a story that can not be avoided by all means, I would like to talk about the process of separating it several times from this time until CAESAR X is completed.
【Episode 1: Encounter with Mikio Fujioka】
The first time we met with Mikio Fujioka was the day before the "Fourth Effector Builder's Contest (Amateur Guitar Pedals Contest)" held on Saturday, February 25, 2017 last year.
For that meeting to be invited as a guest guitarist for the contest, we came to event venue "MIYAJI ZIPPAL HALL".
And during the meeting, when I asked him to play all 25 submissions, he accepted cheerfully without being offended.
Furthermore, at the day of the contest, the second round of judging brought out the best in submission one by one as if he was enjoying himself.
That movie will be here.
Just before the contest was a grate success and leaving the hall, we made the dicision that there was only Mr. Fujioka, the guitarist of MASATONE CAESAR's promotion video that had already released last month.
I asked if I could wish for the appearance, but as soon as he accepted cheerfully, I gave the pedal at once.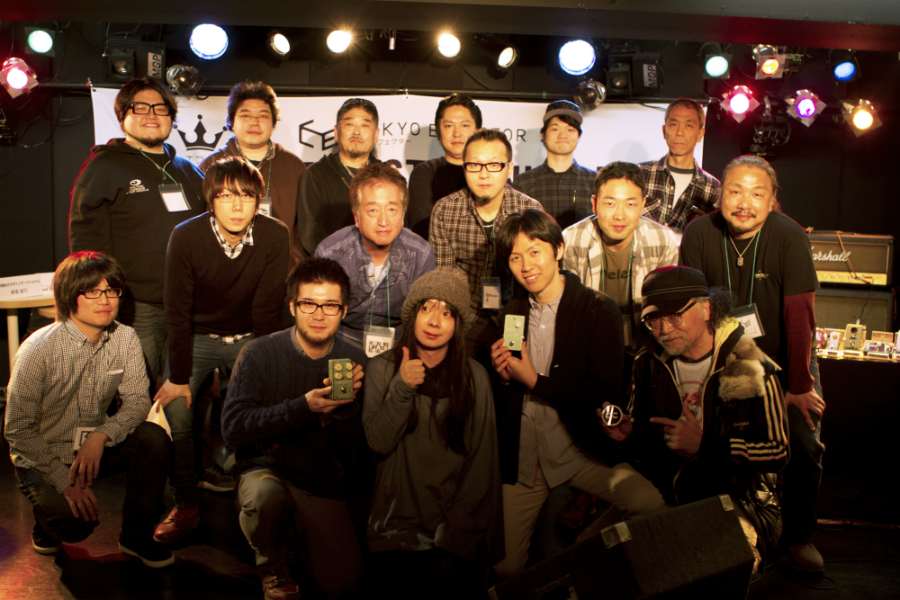 Two days later on February 27 (Monday) there was Mr. Fujioka's HENBYOSHI SESSION concert,
and how he used MASATONE CAESAR immediately (the picture is a concert one, known as "Happy set (= Happy Meal McDonald's)"),
We got a word saying "I was able to use it. (≒ I like it)"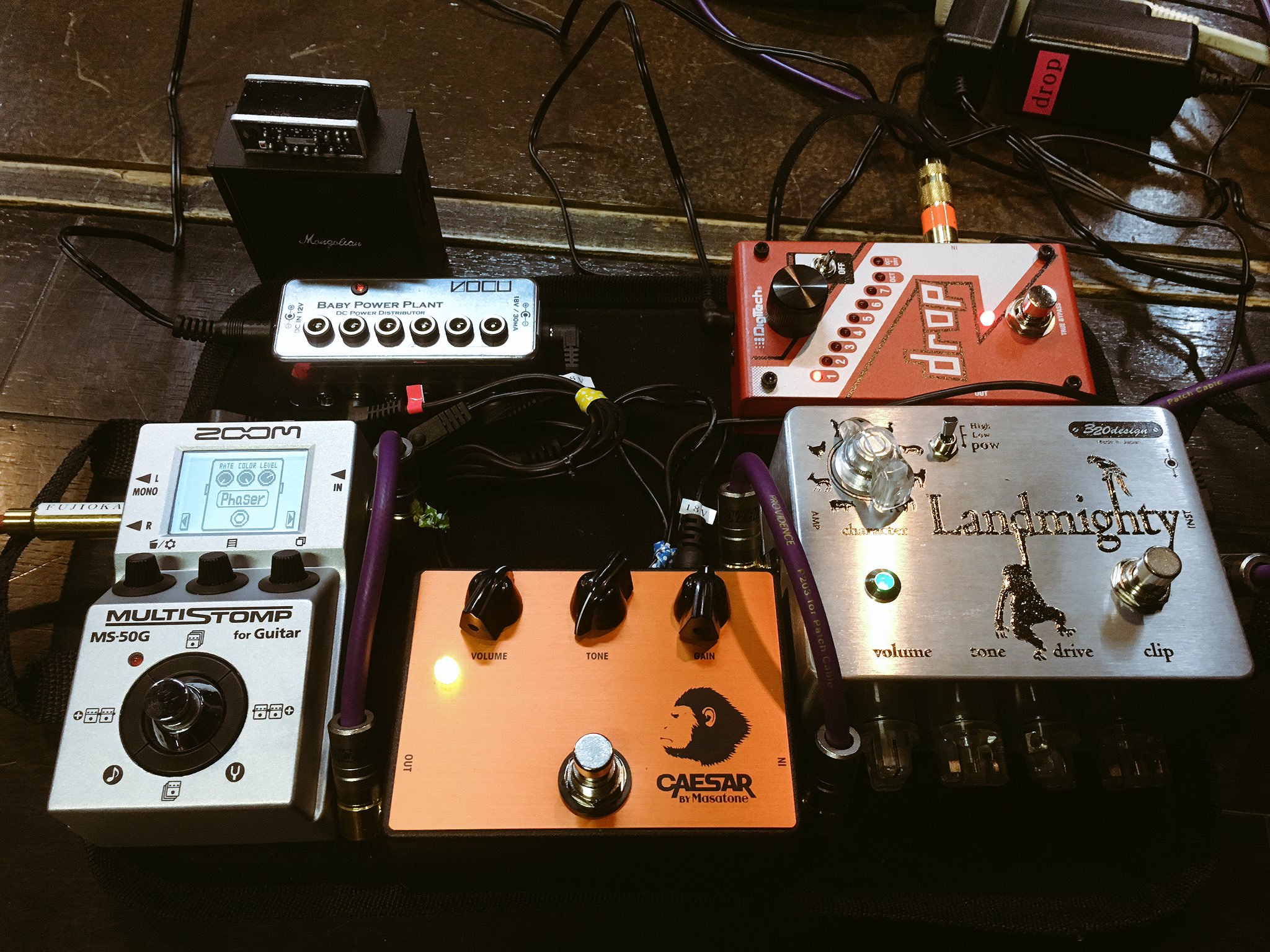 The word "able to use" is very important, as we will be talking about CAESAR X. And please remember this word since become keyword.
That is how, we met Mr. Fujioka and this story began from where we handed over Masatone CAESAR.
To be continued…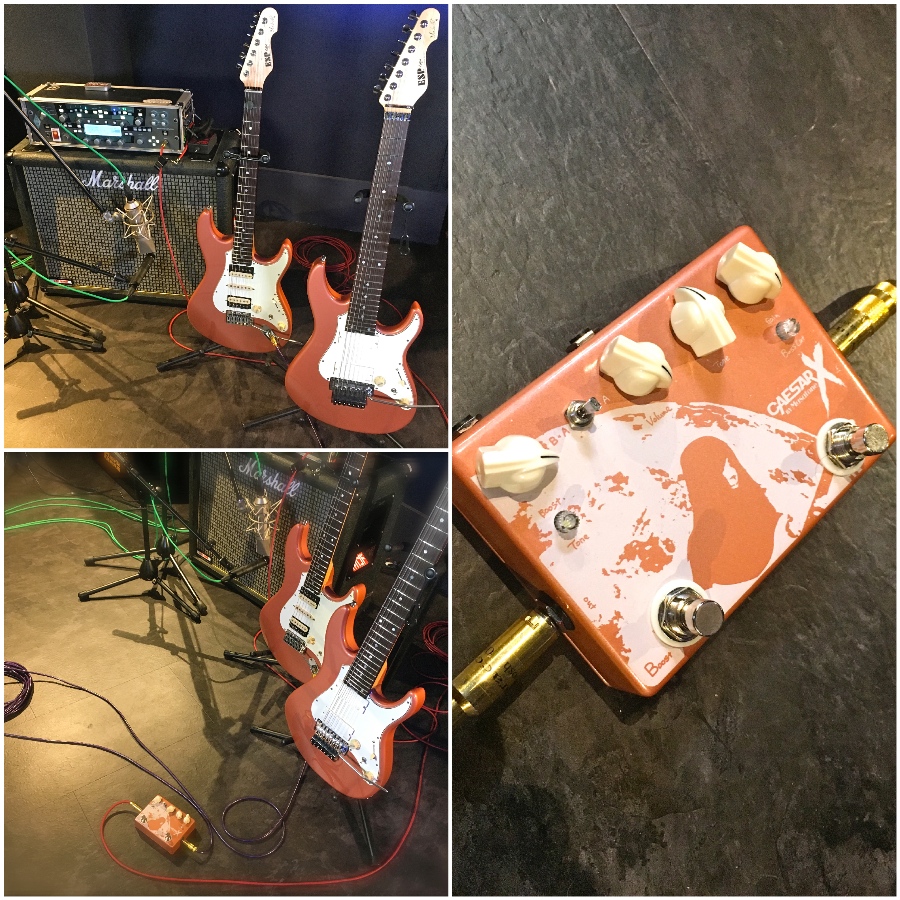 *CAESAR-X is a product obtained from the bereaved family of Mr. Fujioka by formal sales permission, and part of sales is given to his family.
https://tokyo-effector.jp/caesar-x_en
TOKYO EFFECTOR|Effect Pedals for Guitar and Bass
info@tokyo-effector.jp
https://tokyo-effector.jp